---
2008 November
---

Alesis iMultiMix 8 USB
- (2008-11-29)
all-in-one tabletop mixer and recorder featuring an integrated iPod dock

Asso Deejay e AssoArtisti - SIAE
- (2008-11-29)
Asso Deejay e AssoArtisti il 2 dicembre 2008 stipuleranno con la Siae (societa' italiana autori ed editori) a stipulare un accordo sui CD come copie lavoro.
L'accordo apriràa' ad una nuova stagione di lavoro legittimo, tutelato, e riconosciuto, con l'utilizzo legalizzato dei file musicali in qualità di copie lavoro.
La licenza digitale pemettera di proiettare il dj verso le nuove tecnologie e nella assoluta legalità. Quindi sarà consentito l'utilizzo di tutti i mezzi tecnici che fino ad ora non erano previsti dalla regolamentazione (ad esempio l'uso del personal computer). Appena stipulato l' accordo Asso Deejay e AssoArtisti spiegheranno nel dettaglio tutte le operazioni tecniche necessarie per trasmettere le necessarie conoscenze e agevolare e accelerare il lavoro di caricamento dei file che, potranno anche essere scaricati legalmente dalla rete, con ricevuta dei pagamenti effettuati. La licenza richiede anche il numero di iscrizione all'ENPALS.
Info:
www.assoartisti.it
, tel. (+39) 0647251, fax (+39) 064746556,
www.enpals.it
,
www.siae.it
,

ELBA JAZZ for KIDS a Roma Jazz Festival
- (2008-11-28)

30 NOVEMBRE 2008 (17:00)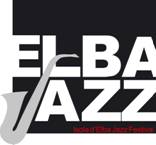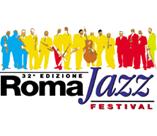 Auditorium Parco della Musica (sala Petrassi), Roma, Italy
Ingresso libero fino a esaurimento posti.
La Elba Jazz Kids Orchestra, la prima big band composta da bambini dai 6 ai 14 anni, che ha debuttato lo scorso settembre all'interno del festival Elb Jazz (ideato dal patron Paolo Boggi) , avrà l'onore di chiudere il prestigioso Roma Jazz Festival 32° (diretto da Mario Ciampa').
Si tratta di un progetto di altissimo valore didattico dedicato a chi muove i "primi passi" nel mondo della musica ed è promosso dall'Associazione é Musica Nuova diretta dalla Prof.ssa Elisabetta Broggi, in collaborazione con la OSJ (Orchestra Sinfonica Junior), dell'Orchestra Sinfonica di Milano "G.Verdi", diretta dal M° Ruben Jais.In occasione di questa prima data "ufficiale" dopo il debutto di settembre, l'ensemble guidato dal Maestro Federica Mapelli eseguirà un repertorio inedito, un lungo percorso che dal Ragtime e dal Blues originario approda allo Swing, attraverso l'esperienza del Dixieland con particolare riferimento alle composizioni di George Gershwin, Scott Joplin, Christopher Handy, Duke Ellington. Le partiture originali, composte e modellate sulle reali capacità tecniche dei ragazzi, sono state composte dal Maestro Antonio Eros Negri e elaborate dai Maestri Daniele Rampi e Paolo Guarneri. Per la prima volta in Italia, è stato prodotto un repertorio esclusivo per un'orchestra di bambini, con partiture fresche e di semplice esecuzione, ma dotate di quella carica evocativa tipica delle composizione orchestrali jazz.
"Siamo lieti che un festival prestigioso come il Roma Jazz Festival abbia voluto ospitare in cartellone la Elba Jazz Kids Orchestra – afferma Paolo Boggi, patron di Elba Jazz – ciò conferma l'interesse e l'importanza della formazione musicale dei bambini, che suonando in Orchestra fin dalla tenera età, scoprono il valore della condivisione, della disciplina e dello spirito di gruppo: valori che li accompagneranno per tutta la vita".
More info:
elbajazz.it
/, Elisabetta Broggi ( +39 3356936238)
www.e-musicanuova.com
,
www.romajazzfestival.it
,

M.E.I.TECH
- (2008-11-28)
Il M.E.I.TECH, ideato da Ivan Iusco (compositore, produttore musicale e fondatore dell'etichetta discografica Minus Habens Records) ha come obiettivo la valorizzazione della nuova scena elettronica italiana.
Per la seconda edizione del M.E.I. TECH, ovvero l'unità elettronica del M.E.I.(Meeting Etichette Indipendenti) che si terrà domani 29 sabato 30 novembre 2008 alla Fiera di Faenza, vi saranno in anteprima venerdì 28, al Kindergarten, 3 dei 10 showcase che verranno presentati invece sabato 29 alla tenda "I" della Fiera. Program:
www.meitech.it
M.E.I. e M.E.I. TECH, c/o Fiera di Faenza, Via Della Valle, 71, 48018, Faenza , Italy
info: Tel. e Fax. (+39) 0546/24647 - mail:
info@meitech.it
-
www.meitech.it
,
www.myspace.com/meitech

VirSyn Prism - The Pitch Designer
- (2008-11-21)
The multi-band pitch shifter
PRISM
takes an approach to solve the problem of shifting the pitch of complex sound sources in realtime. Traditional frequency shifting shifts all frequencies in an input up by the same amount and thereby alters their harmonic relation and tends to produce inharmonic results. But it's perfect in dealing with transients.
Pitch shifting on the other side sounds "right", but the transients go mad and the sound gets metallic and grainy especially on high down shiftings.
PRISM splits the spectrum in 27 bands and applies a different amount of frequency shifting to each band emulating a harmonic pitch shifting. This gives you pitch shifting for all kind of drum sounds over a vast shifting range of +/- five octaves without disturbing the transients or introducing metallic distortions. The extreme range of shifting gives you access to a vast field of unknown sonic territory.
The possibility to apply different shiftings on each band gives you variuos possibilities:
suppose you have a drum loop which is perfect, but the bass drum is a bit too high or too low to fit in your mix then you can easily get the bass drum shifted a bit down and the rest of the spectrum remains unchanged (example
mp3
,
mp3
)
- 27 band realtime frequency shifter.
- 27 band equalizer
- Linear phase precision filters for maximal transparency
- +/- 5 octaves frequency shift per band
- Envelope follower controlled pitch modulation.
- LFO controlled pitch modulation.
- Surround operation (only available for AU / RTAS / VST3 version)
- Minimized latency ( 12 ms )
Host compatibility: VST 3, VST 2.4, AudioUnit, RTAS
Minimal system requirements PC
° Pentium IV 1.6 GHz processor or Athlon XP/MP , 512 MB RAM
° Windows XP / Vista
° USB port required for Syncrosoft copy protection device
° 16-bit Soundcard with DirectX/ASIO driver
Minimal system requirements Mac
° PowerPC G4/G5 1.6 GHz / Intel Mac , 512 MB RAM
° Mac OS X version 10.4 / 10.5
° USB port required for Syncrosoft copy protection device
Full working
demo
VirSyn
Software Synthesizer, Bruchsaler Weg 4, 76327 Pfinztal, Germany
Phone: +49 7240 202956, Fax: +49 7240 202957,
info@virsyn.com

Guru Josh Project - Infinity 2008 - CD & 12" Out Now
- (2008-11-21)
The Guru Josh Project was formed in 2007. Consisting of three individuals with a love and passion for electronic music and old school 90's rave. Song Writer; Guru Josh, DJ & Producer; Darren Bailie and Producer; SnakeByte. Their aim is to bring back the magic of the 90's dance scene with a fresh, up to date new sound. The Project has started off with Guru Josh's 1990 worldwide smash hit " Infinity". They have already been signed by Frankfurt record lable; Big City Beats. 'Infinity 2008' is already smashing the German dance charts (DDC), hitting the top five in just two weeks. Also in the top ten UK Chart Hit.
Audio samples
YouTube Infinit
y,
www.myspace.com/gurujoshproject
,
www.gurujoshproject.com

J
okke Ilsoe - a bass player's vision of electronic music
- (2008-11-21)
With "Memories of the Dubworld" , a nine-track CD, Jokke Ilsoe takes music from downtempo misty dubgrooves over techy floorbeats to minimal house. After successful releases through Iboga, Nanobeat, Vapour, Tupan Rec, Out of Orbit, Sprout, Flow, Beef Rec, Suburban Beats, Renaissance, Low Pressings, Insatiable Society, Tropical Beats, Namnam Rec etc, an upfront artist sets an impressive work with his first full cd album.
Jokke Ilsoe started as an electric bassplayer in 1979, working and performing with various bands like The
Overlords, URD, Dog Patrol, City Kids, etc. In 1998 he was a member of the Trigbag dj pack with Trentemoller and T.O.M von Rosen. Jokke has been djing for some 25 years and producing for over 10 years. He's produced in many projects such as Rainbow Bakery with Trentemoller, True to Nature with T.O.M von Rosen, Love Boat with Renata, Emok & Jokke, Bujok with Buda T, Messenger with Nico Defrost, Parham & Jokke Ilsøe, etc.
Through 2007, working from Copenhagen / Sao Paulo and after a success with his 12" release 'Feeling good' (Namnam) Jokke Illsoe has been performing at Europe's, Brazil's and South America's best festivals and clubs. He was featured playing bass on Trentemollers famous remix of Roeyksopp's 'is there anything else', and remixed Trentemollers banger 'African People' on Namnam Records also featured on The Trentemoller Chronicles (Audiomatic). Jokke Ilsoe is head of the Brazilian booking / label Tropical Beats as well as the Danish label Namnam Records. ---
www.myspace.com/jokkeilsoe
www.djjokke.com
, booking; Europe, Spain, Usa & The East: pullupcph@gmail.com
South Americas : TROPICAL BEATS info@tropicalbeats.com
Mexico: ocuituco@hotmail.com , jokke.ilsoe@gmail.com

Addictive TV - (2008-11-21)
www.addictive.tv
,
www.myspace.com/addictivetv

MySpace highlights on
- (2008-11-21)
DSP agency --
www.myspace.com/defragrecordings
Sound of Pirates --
www.myspace.com/soundofpirates
Markantonio --
www.myspace.com/djmarkantonio
Gigolo records --
www.myspace.com/gigolorecords
Tubo--
www.myspace.com/tubotorino
Markus Schulz --
www.myspace.com/markusschulz
Emmo records --
www.myspace.com/emmorec
Italian Factory --
www.myspace.com/onanewsoundlevel
Rexanthony --
www.myspace.com/rexanthonyofficial

Yuri Cicero out now
- (2008-11-21)
Up Down Records, Avioground Records, Intellectro Records present Yuri Cicero's "War in House" (original mix) -
www.yuricicero.it
-
www.myspace.com/yuricicero

Sony Acid Pro 7 demo video
- (2008-11-06)
www.youtube.com
Future Style Acid pro 6
(2007)

TAL-Vocoder Version 1.03 , Vinatge vocoder emulation
- (2008-11-06)

free for Mac and PC
TAL-Vocoder
is a vintage vocoder emulation with 11 bands that emulates the sound of vocoders from the early 80's. It includes analog modeled components in combination with digital algorithms such as the SFFT (Short-Time Fast Fourier Transform).
This vocoder does not make a direct convolution of the carrier and modulation signal as other digital vocoders maybe do. It includes an envelope follower for every of the eleven bands. This vocoder is optimized for voice processing and includes some algorithms for consonants to make the voice more intelligible.
The carrier signal is a VCO (Voltage Controlled Oscillator) with a Pulse, Saw, Noise and SubOsc. But it's also possible to use the left stereo input as carrier. This way every sound source can be used as carrier signal. This plug-in supports every sample rate.
Audio sample
Download free Windows or Mac OS X plugin:
TAL-Vocoder.zip v1.03
TAL-Vocoder.vst.zip v1.03
TAL-Vocoder.component.zip v1.03
Contact: Patrick Kunz - pkstar[at]gmx[dot]ch,
kunz.corrupt.ch

Night Light 003 ep
- (2008-11-03)
Label: Night Light Holland
Format: 12" -
Vinyl
Genre: Techno,Funky Techno, Minimal
A1. SINISA TAMAMOVIC -
SWOOM
A2. MLADEN TOMIC -
C SERIES
B1. SPIROS KALOUMENOS -
TOLIO
B2. SINISA LUKIC -
MAGIC NIGHTS
More info: djsinisatamamovic@yahoo.com, www.urbanbeatbl.com
www.myspace.com/sinisatamamovic, www.myspace.com/nightlightrec
www.myspace.com/funkroulette, www.myspace.com/urbanbeatbl

---
---